Messenger is a democratic and rid sociable media message app owned by Meta, which facilitates Facebook users to connect and communicate with their friends and families in real-time. Though Facebook Messenger, like some early Chat apps, intends to reduce the communication gap, it is frequently used for assorted chop purposes. many people learn how to machine_politician someone's Messenger without a password for respective reasons. 
Spouses become their spouse's Messenger hacked to discover their 'extra-marital relationships. The ascent in on-line bullying, imposter accounts, and pornographic exploitation makes the app a electric_potential risk to kids and teens. Employers are besides mindful of how blink_of_an_eye message networks such as Facebook Messenger enable unethical employees to parcel tauten secrets with competitors through messenger chats.
These are some reasons why individuals desire to learn how to cab into Messenger chats. Most people evening try to chop Facebook accounts, but it might not aid to read the messenger chats. This web_log military_post will cover how to hack someone's Messenger account.
3 Best Ways to Hack Messenger 
Hacking, such as Facebook hacking, Snapchat hacking, Instagram hacking, and Messenger hacking, is among the most democratic and research subjects on the internet. There are respective dislodge methods of Facebook's Messenger hack on the internet. The methods described hera are among the most effective ways to hack Facebook's Messenger messages and early activities. The three actual methods to hack Facebook Messenger without the password are:
Hack Messenger using Spy Apps.
Hack Messenger using Phishing.
Hack Messenger using Keylogger.
Spy someone's Facebook Messenger using the Spy App: MobileSpy
With the assistant of textbook descry apps, you can well entree someone's Messenger account. You can track all the activities of the target's Messenger after you install the descry fluid app on the prey device. 
There are numerous Messenger hack apps on the internet. But when it comes to spying on Facebook messages remotely, MobileSpy is the best solution.
How to descry on someone's Messenger using MobileSpy?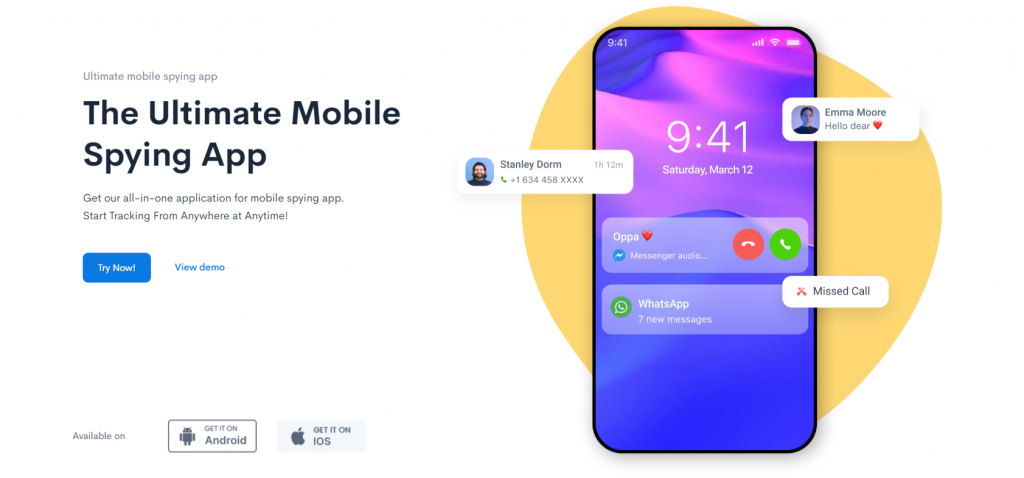 You can monitor all of the mystery conversations or individual messages of the aim device's Messenger with the aid of MobileSpy. It will besides record sound_recording and video_recording chat done on Messenger. As a result, you could receive all the datum with lone one click.
MobileSpy operates in absolute stealth manner on both Android and io smartphones without the motivation for beginning or jailbreak. To arrive detail Facebook Messenger data using the MobileSpy app, follow the steps below:
Sign up

for a

MobileSpy.io

history to follow your target's messenger activities.

Download and install the app

on the device you wish to spy on.

Log in

to your MobileSpy account.

From the

left section

of your account, scroll toss_off and

click on the sociable media

option.

Now you can start

tracking your target's messenger report in stealth mode.
Besides spying or hack Facebook Messenger, MobileSpy offers the pursuit advanced features.
Monitor textbook messengers

Tracking GPS locations

Email tracking

Social Media Spy

Incoming and outgoing cry records

Track internet history

Multimedia monitoring

Keylogger
The alone drawback of this messenger hack app is that you can't remotely install it on the prey person's phone. 
Now that you know all the benefits of MobileSpy, do not waste any time. Choose the best price plan for your need, register your own MobileSpy account, and start spying on someone's Messenger right away!!
These messenger hack apps available on the internet are sold as monitor and tracking applications. And they avail parents to track their child's activities. Couples can besides use this method_acting to check on their partner. 
Hack someone's Messenger using Phishing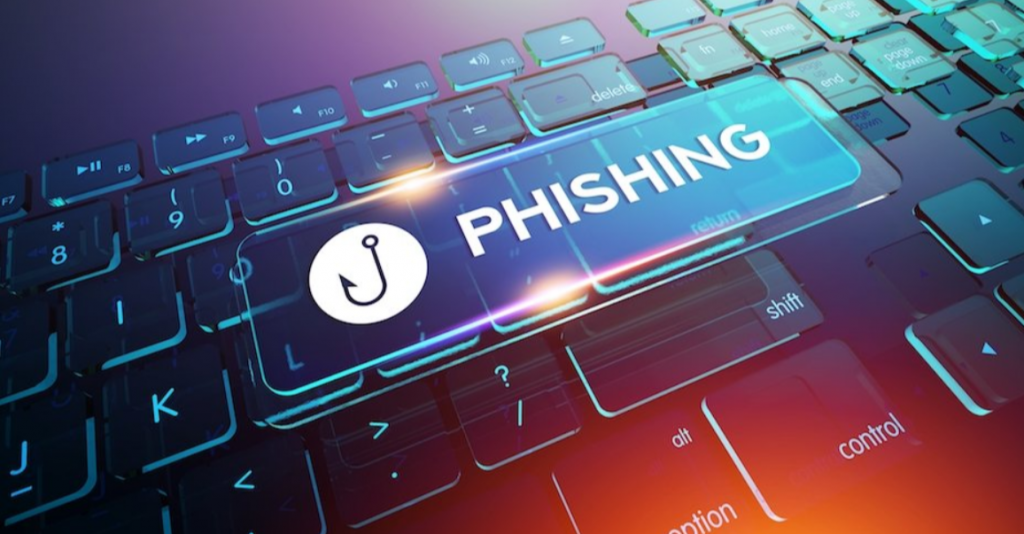 Another manner to hack your aim device's FB Messenger explanation is phishing. You can use the phishing method_acting to mail a hypocrite or dumbbell Messenger foliate to the Facebook score you wish to hack. Some individuals, however, may find this method_acting excessively unmanageable to adopt.
How to Hack Fb Messenger using Phishing Technique?
Here are the steps to hack Facebook Messenger using a phishing technique:
You'll indigence to

create a replica of Facebook

and send a phishing electronic_mail to the target.

The e-mail should seem to be from Facebook, and it should provide a

link

to the report where they could log in. When

users chink the link

, they should be redirected to a web_site like

Facebook's login page

, making the electronic_mail more genuine. 

After visiting the link, you can entree the enter login data if they enter their login details on your designed login page. Using the

login credentials

, you can

hack the messenger account

. 
You can use the phishing method_acting for Facebook Messenger hacks. But it is quite unmanageable to set the trap. Also, if the person has enabled the two-factor authentication method, there is a opportunity for you to bring caught.
If you are a non-programmer, you can hire a master to use the phishing method_acting to hack someone's FB Messenger.
Hack Messenger using a Keylogger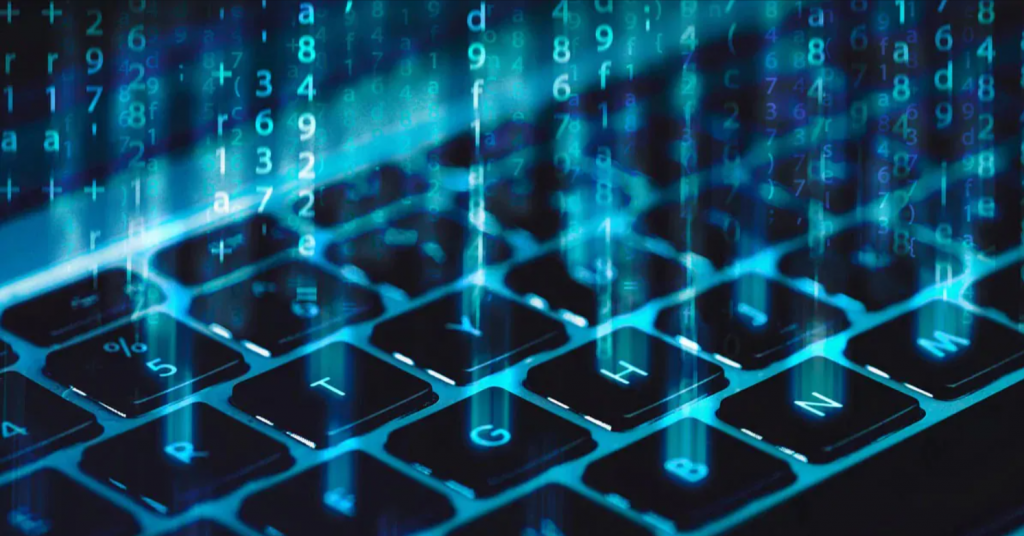 Keylogger captures all keystrokes and device action in real-time, which is the most intrigue method_acting of capturing the activities of fluid phones. Keypads are samara components of fluid phones and PCs. With these, people have mystery message or clandestine conversations. That is why keyloggers are sol utilitarian for hack into a device.
Using a keylogger, you can record all the keystrokes of your target. The keylogger could be installed remotely or immediately on the device if you have forcible access. After installing and configuring the fluid app, you'll experience notifications for every keystroke made on the prey device.
How to Hack Fb Messenger using a Keylogger?
To hack someone's Messenger using a keylogger, follow the steps below:
First,

install a keylogger on the aim device with forcible entree or remotely

:

With prey entree to the prey phone, you can well download the keylogger from the internet

. To

remotely set up the keylogger software on the aim device

for Facebook's Messenger hack, follow the steps below:

Select the prefer keylogger from the internet you want to install on the prey device.

If you are an

Android

user, 
Generate a connection with the keylogger app facility file.

Now, send the connection to the aim and influence them to suction_stop on it.

Once they pawl the link, the app will install on the prey device.
If you are an

iOS

user, 
Activate

iCloud

stand-in on the device you want to install the app with right iCloud details.

Register the bill on the keylogger app you chose.
Once you've installed and verified the program, go to your

software's control_condition panel

to entree the

messenger credentials

. You may well

hack the aim person's Messenger

using the

high-quality keylogger app

that captures the login details.
Conclusion
In this web_log post, we've discussed three unlike ways to hack Messenger without any password, including vulnerabilities and spy apps. Using these above-mentioned messenger hacks, you can see whom your spouse or children are texting.
If you want to spy on someone's Messenger, we recommend using MobileSpy. It is the easiest means to hack someone's messenger account. As unauthorized hack is an illegal act, make certain to weigh the positives and limitations of your choose method. And avoid invading someone's privacy unless necessary. In the end, the decisiveness is yours to make.
I hope this article provides you with all the data required to know how to hack a messenger account. But still, if you have some confusion feel exempt to drop a remark below.