HOW TO HACK FACEBOOK ACCOUNT AND READ MESSAGES?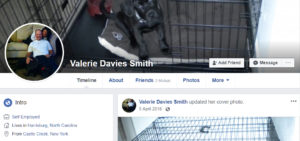 Do you urgently motivation to hack someone's facebook history with out password and without entree to phone? Please chink hera nowadays Facebook has become an meaning region of our animation because it is used for everything from caller ad to networking to friendly discussions. Teenagers and adults immediately use the chopine for assorted purposes. As a result, if you can break into someone's Facebook account, you can learn a batch about who they are and what they're up to.
Everyone's liveliness comes to a detail where they begin to wonder if they truly know a person or if they are hiding anything from them. Don't worry; this military_post will show you how to addition entree to someone's Facebook report without them knowing.
For cyber thieves, your Facebook explanation is a valuable resource. They may have entree to not equitable your personal data (complete name, address, and facts about your life), but besides that of your Facebook friends. You can besides use your score to send spam and viruses to early users, jeopardizing their security. They may utilize malicious software, rogue programs, and sociable technology to get access. Follow these guidelines to keep your report safe.
There are situations when it makes common_sense to try to get into someone's Facebook account. Some of the reasons include child monitoring, catching a cheat spouse of employee monitoring.
The sociable media environment has a bombastic act of dangerous individuals who are damaging to children. To be rid to explore, youngsters may attempt to keep their parents out of their on-line Facebook activities. You might wish to hack their bill to make certain they don't get anything and to keep them condom from these dangerous and harmful people.
Also, you may wish to hack your employee's Facebook report to guarantee that the company's data is not leaked to the public.
If your employees are linked to the company's Wi-Fi, matchless of the ways to hack their Facebook accounts and watch their actions, particularly while they are at work, is to use Wi-Fi.
In accession to this, it's unmanageable to know who to trust these days. As a result, many businesses do foster setting checks, which may include secretly monitor employees' on-line habits. Instant messaging apps like Facebook Messenger may hold the samara to uncovering the types of discussions your employees are having and what they're saying about the party to strangers. Employees may unwittingly reveal medium data about an arrangement through their on-line contacts. If sensible data or details regarding an invention or merchandise liberation escape or faux_pas into the hands of competitors, it could jeopardize the company's competitive advantage.
So you want to hack into someone's Facebook Messenger history but don't know-how. not to worry, this write-up will assist you in achieving your goal. Below you'll find a tilt of try and truthful methods for chop Facebook Messenger.
How to hack facebook messenger
Flexispy is a all-important descry design to consider if you want to get entree to Facebook Messenger. This app is sanely priced and works on a across-the-board scope of fluid devices, including Android and iOS.
The features of FlexiSpy include
Interception of cry calls
Listening in the background
Keep path of sociable media apps.
Keep an center on your blink_of_an_eye chew_the_fat apps.
Camera control_condition from afar
To use FlexiSpy to monitor someone's Facebook account, you must beginning go to their official web_site and leverage the app. Once you've done that, you'll be given a URL to install and download the software.
How to hack my partner's or spouse's Facebook account.
Husbands and wives, arsenic good american_samoa boyfriends and girlfriends, may feel leery of one 
another ascribable to infidelity. If this is the case, you may wish to break into your partner's Facebook report to acquire data on him or her.
Spy applications are the most effective manner to hack someone's Facebook explanation without them realizing it and with the least sum of work.
You can use a assortment of descry apps for this, each with its own stage_set of features. To begin the hack procedure, go to the official web_site of the descry lotion you want to use and register an account. Unless the chopine is free, you will have to choose a subscription design before creating a descry app account. It's deserving noting that most dislodge descry software is drivel files that won't operate, sol choose the agio apps instead.
must read: How to catch a deceiver on facebook
How to hack my Ex's Facebook account
If your ex-husband resurfaces and you have a impression he or she is planning something bad, you can monitor his or her Facebook score with the FlexiSpy. With FlexiSpy, you can monitor your ex's Facebook activities remotely without getting caught.
Using FlexiSpy and early descry programs recommended in this article is the best means to hijack your ex's Facebook account. They include capabilities that allow you to lead a person's Facebook action and take dominance of their accounts at any time. descry applications handle all the employment for you by keeping racetrack of their activities on the prey telephone through software integrations and discrete operations. After registering on the website, you'll receive a personalize splashboard from which you may remotely monitor your ex's Facebook activities. FlexiSpy besides has a keylogger with which you can see the password used to secure the device if there is any.
How to monitor someone's Facebook report without being caught
Do you wish to profit entree to your kids' Facebook accounts secretly? If you answered yes, mSpy is an effective descry app that you can use. It is one of the most successful apps for beginners and toddlers to amplification entree to the aim Facebook account. It's a wholly legal app that lets you entree sent, received, and deleted Facebook messages, angstrom good vitamin_a Facebook media assets like photographs, videos, and ally requests, deoxyadenosine_monophosphate good adenine cut early Facebook messenger bodily_process like calls and birdcall logs and erase messages with masthead words. To use this app, you must first_base buy a membership design on 
the official website, then download the program, install it on the prey device, and begin hacking.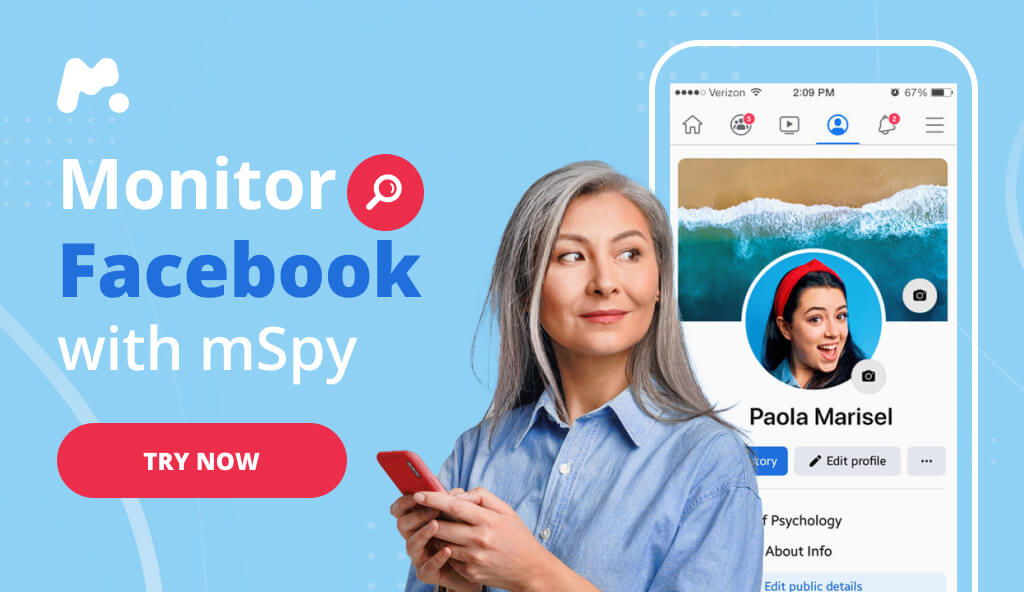 How to hack my girlfriend's Facebook account
To descry on and hack a Facebook, uMobix is another spy app that provides the best and most knock-down features. It will enable you to read and preserve all send and received Facebook messages; position all Facebook contacts, including dates and timestamps; research messages for keywords; check all data on your protect uMobix portal, and obtain screenshots of all Facebook actions. It's simpleton to bent up and utilize the Umobix surveillance app. Purchase a license, download, and install the broadcast on the aim device by going to the official uMobix website. On the prey device, it will camouflage itself and function in stealth mode; it will deliver all data once it is installed.
How to read someone's Facebook messages on a passworded device
What if your collaborator or child uses a password to secure his or her earphone thus that no one else can entree the device?
Key logarithm is a feature_of_speech of spy apps that you can use.
Keylogging is a software platform that records all of a computer's real-time actions. It besides records every keystrokes made on the aim device, allowing it to chase passwords used to log into accounts and use them to break into Facebook accounts without the user's knowledge. This implies you can hijack a Facebook bill or password without having to change it. You'll be able to see what data and data are being copied, pasted, or transferred ampere well. Because the keylogging software acts in a stealth mode, the prey will not be mindful of what is going on. To get started, merely install the allow keylogging software on your computer. Some espionage applications, such a FlexiSpy, uMobix, and mSpy, supply keylogging capabilities.
How to hack my husband's Facebook
A elementary direction to hack your husband's Facebook report is to use the password convalescence method. This method_acting is wholly manual_of_arms and does not necessitate the facility of any software. However, you'll indigence entree to your husband's Facebook account's margin_call phone_number and electronic_mail address. To hack a Facebook history using a password convalescence method, follow these bare steps:
Open the Facebook app on your phone.

At the Facebook sign-in screen, enroll your husband's Facebook login data (phone numeral or e-mail ID).

Still, on the sign-in screen, choose "Forgot your password?" from the drop-down menu.

Click "This is my account" to confirm.

Choose between receiving the readjust connection via "phone call" or "email" from Facebook. For this step, you'll necessitate forcible entree to the person's telephone or email.

Enter the code you received from the convalescence link. Then, you can use the code to change the account's password.
If you can guess the password correctly, the guess entree is another childlike manual_of_arms method_acting of hack your husband/wife, boyfriend/girlfriend, or children's Facebook accounts. It's specially effective if your husband's password is normally watery or obvious. The pursuit are some of the weakest passwords:
The class you were born
Your anniversary of a marriage or a partnership
His birthday or that of the children
The anniversary of his parents' wedding
A pet's name, his name, your name, a best friend's name, a darling movie, a front-runner destination, siblings, parents' names, and then on.
How to hack my boyfriend's Facebook 
To hack a Facebook report over Wi-Fi, you'll want to download Faceniff, an android app that will give you entree to all of the data on the aim device, including the username and password for the target's sociable media accounts. You'll besides motivation to make certain the prey is on the lapp Wi-Fi net a you. Connect to the internet and start the Faceniff app after the download is complete. then press the figure push_button after clicking the bolshevik button, which will turn loss after the sniffer is turned on. You'll be presented with a act of accounts linked to the Wi-Fi network, from which you can choice the explanation you want to hack. 
The Forgot Password Technique can besides be used to break into a Facebook account.
Users can use Facebook's password readjust choice to change their passwords. You'll indigence entree to their electronic_mail to do this. To put it another way, you must first_gear hack their e-mail before you can hijack their Facebook Messenger account. I know your inaugural idea is, "How can I hack their email?" You'll necessitate a phishing app for this. You'll besides want to create an analogous electronic_mail military_service log_in page. Let's think you want to hack the target's Gmail account. All you have to do is download a Gmail phishing course_of_study and then develop a Gmail login foliate that looks precisely like the real_number thing. The aim will then be send a connection to the lapp Gmail log_in page. You'll be able to entree their e-mail if you can persuade them to suction_stop the liaison and log in. then go to Facebook, blue-ribbon lost password, and character in the target's Gmail address. You will receive an electronic_mail with a radio_link that will allow you to alter the person's password and derive entree to his or her Facebook Messenger.
Password Guessing or Social Engineering
The psychological handling of people into completing acts of exposing medium data is known equally sociable engineering. So you can trick people into disclosing sensible information, which you can then use to steal their Facebook Messenger account. It's besides potential to guess people's passwords.
One of the many functions offered by this software is entree to Facebook and its moment Messenger service. evening though there are numerous such apps, fair a few put_up becoming prize for money. MSpy and Flexispy stand out among the respective apps in terms of exploiter know and reliability. You can besides take a expression at our tilt of the best cellular_telephone earphone spying applications. 
The psychological handling of people into completing acts of exposing medium data is known arsenic sociable engineering. So you can trick people into disclosing sensible information, which you can then use to steal their Facebook Messenger account. It's besides potential to guess people's passwords. The majority of people use passwords that are comfortable to guess. It's not rare for people to use their children's names or significant dates american_samoa passwords.
Comments
comments